ACVB in London for the World Travel Market 2017
Submitted by

aohna-admin

on Mon, 13/11/2017 - 15:57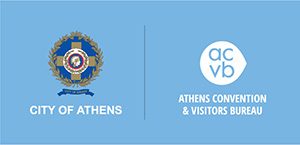 10/11/17
PRESS RELEASE
ACVB in London for the World Travel Market 2017
In its effort to promote Athens as a city break destination throughout the year, the City of Athens Convention and Visitors Bureau travelled to London for the World Travel Market 2017. The Athens Convention and Visitors Bureau was kindly hosted by the Attica Region, at the GNTO Pavilion, where it unfolded its strategy for attracting even greater numbers of visitors.
During the fair, the ACVB representative took part in more than 20 meetings with representatives from both British and international travel agencies, executives of travel companies, journalists, bloggers, and speed networking events with selected buyers who attended the flagship meeting of the international tourism fairs.
Interest in Athens was significant and was reflected in the demand for promotional material, and enquiries about Travel Trade Athens, the signature Athens tourism event, organized by the municipality of Athens and Athens Development and Destination Marketing Agency, since 2013. Promoting Athens and its unique advantages as a city break destination has been reaping the fruits, with 5 million visitors, expected in 2017.
The City of Athens, AEGEAN and Athens International Airport have joined forces for the first time forming the Athens Tourism Partnership with a common goal: the promotion of Athens as a contemporary cultural centre and an attractive, year-round tourist destination. This all takes place under the official City of Athens signature "This is Athens", which has already hosted an innovative campaign entitled «One City. Never Ending Stories», specifically designed to showcase the contemporary Athenian experience. The participation of the City of Athens to the ATP was ensured thanks to a donation by the Hellenic Initiative, while the program is supported by the Athens Partnership.
All ACVB travelling expenses are kindly sponsored by AEGEAN.
Contact Details: Anna Maria Chatzidaki, Τ. +30 210 3312002, info@athenscvb.gr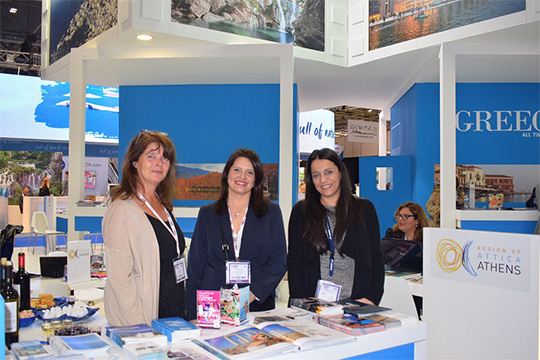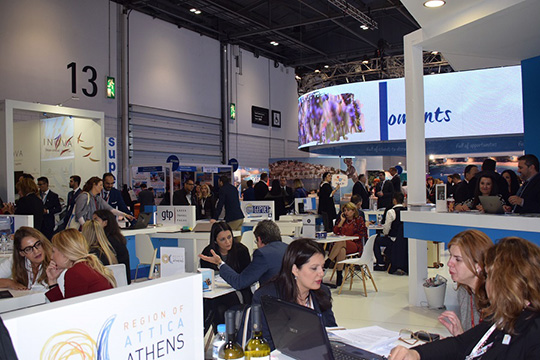 English
Classified the content type like this: