10 reasons to invest in Athens
English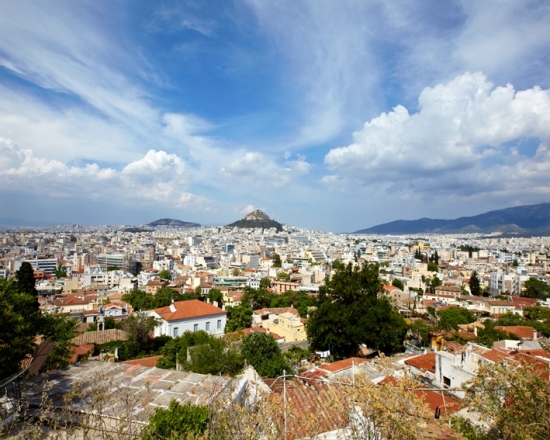 Decision-making center of Greece
Greece's capital and largest city, Athens is the center of the country's political and economic decision-making. The country's administrative center, Athens provides a range of services covering human resources, finance, procurement, online communication and information technology. Over 18,000 businesses are based in Athens, primarily operating in tourism, retail, information technology and the financial sector.
Accessible and well connected
Athens is a global gateway to key markets in South East Europe, the Middle East and North Africa. Athens offers strategic access to national and international markets due to excellent connectivity: the city center is 30 minutes from Athens airport and 15 minutes from Piraeus port. Comfortable, efficient and fast, the Athens metro is considered one of the best metro systems in Europe.
Research and innovation hub
Athens has a strong entrepreneurial culture, with business incubators and innovation spaces for creative thinkers and professionals. The city is investing in the sectors of Research, Information Technology, Creative Industries, and Tourism. Athens offers excellent access to research centers and new technologies, with eight universities located in the city. Some of Athens' educational institutions are ranked amongst the best 200 universities in the world.
Competitive workforce
Athens has a stream of talented graduates from eight universities, and a highly skilled and well-educated workforce. Approximately 40% of Athens workforce have a degree and speak at least one foreign language. The labour market in Athens is competitive, with monthly wages starting from €586.08 for workers over 25 years old, and €510.95 for those under 25.
Tourism destination
Athens has a unique cultural heritage, which attracted 15 million visitors in 2014 alone. The capital has 226 hotels, 15,000 rooms, and around 27,500 beds.
Athens is also a major European conference destination, attracting over 50,000 business delegates each year.
Competitive real estate
Athens is very attractive in terms of the availability and cost of real estate. Rates for office space range from 2€ to 300€ per square metre. Industrial and residential space in Athens is also cheaper than in other big European capitals.
City in development
A number of major urban developments are underway in Athens, including:
- The Re-think Athens project, which will transform central Panepistimiou Street into an axis for public transport, cycle lanes, and a promenade.
- The €566 million Stavros Niarchos Foundation Cultural Center (SNFCC), which includes new facilities for the National Library and National Opera, as well as the creation of a 170,000 m² park.
- The €8 billion redevelopment of Helliniko (the old Athens airport) into a world-class resort. The 1500-acre coastal site will include parks, leisure facilities, exhibition and concert halls, hotels and luxury residences.
- The transformation of Asteras Vouliagmenis, a peninsula on the Athenian Riviera, into a high-end tourism destination, with two seven-stars hotels, 15 luxury residences, leisure facilities, conference centers, a marina and helipad.
- The transformation of a derelict factory in central Athens into a National Museum of Modern Art.
Commitment to business growth
There is strong support for business growth, both within the public sector and through excellent business-to-business collaboration. Athens has invested sizeable funding into strengthening important sectors for the local economy, promoting innovation and competitiveness, whilst generating employment opportunities.
Quality of Life
Access to services and facilities, coupled with a thriving nightlife, a rich cultural heritage, and a varied arts and entertainment scene are key attractions of living and working in Athens. As one of Europe's sunniest cities, with easy access to the coastline, Athens attracts millions of visitors to its Blue Flag beaches each year.
Entrepreneurial culture and thriving start-up scene
Athens welcomes a flourishing entrepreneurial spirit across a range of business and commercial sectors, with the average number of start-ups ranging from 4,000 to 5,000 per year.
Athens at a glance
Inhabitants: 664,046 (census 2011) – 3.92 million people living in Athens's metropolitan area (2013)
Workforce: 1.9 million economically active people in the region of Attica (2013)
Companies: Over 18,000 businesses based in Athens
Universities: Eight public universities and three public technological educational institutions with a total of 129 departments and more than 260 postgraduate programmes
Students: > 120.000 undergraduate and postgraduate students
RGDP: 
€100,317 billion in Attica (2011, source Eurostat)
RGDP/GDP: 48% of the national GDP
FDI in 2014: €3,279 million in Greece (2013)
Corporate Tax Rate: 26%
Number of Start-Ups in 2014: 3,879 (source, Athens Chamber of Commerce and Industry)
Working age population with a degree: 39%